In-Home Massage In Amarillo, TX
Find massage therapists for in-home massage in Amarillo, TX by contacting therapists via the Zeel request form.

Therapists may contact you directly if they are available for your request. We will notify you when Zeel Massage On Demand — with fixed pricing and guaranteed same-day availability for in-home massage, is available in Amarillo, TX. Learn more
In-Home Massage In Amarillo, TX
Find massage therapists for in-home massage in Amarillo, TX by contacting therapists via the Zeel request form.

Therapists may contact you directly if they are available for your request. We will notify you when Zeel Massage On Demand — with fixed pricing and guaranteed same-day availability for in-home massage, is available in Amarillo, TX. Learn more
Zeel Massage On Demand® is coming soon to your area. In the meantime, try contacting therapists directly.
Showing 1 of 1 Massage Therapists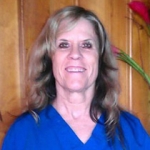 Cassandra

P.
Massage Therapist

" LMT"
---
Cassandra Pelton, a former competitive bodybuilder and marathon runner, sees massage as an aid to the body's natural healing processes, and strives to help clients "feel better so they can live longer."
Cassandra is dedicated to helping those in need. From minor to acute pain, pre- and post-surgical patients to injury rehabilitation and those simply seeking relaxation, she is here to help her clients achieve their wellness goals.
At the start of each session, she asks her clients to describe any pain or discomfort they're experiencing so she can customize the treatment to meet their individual needs. To Cassandra, massage is as important to health as diet and exercise, and says that it "is a way of keeping in tune with your body," allowing clients to "recognize when something does not feel right."
Cassandra has some clients who have been coming to her for more than 15 years. She strives to teach her visitors to take care of their bodies ("You only have one!"), to exercise and eat healthy, and to help improve their lives in the long run.
At client homes in and around Amarillo, TX
Professional License
MT004801
Certifications
Texas Department of Health Services
Zeel Massage On Demand® is coming soon to your area
Right now, Massage On Demand® is not yet available in your area. We're working hard to provide our service throughout the country. Sign up for Zeel for free and we'll notify you when we launch in your area.
Search by specific massage service:
Acupressure,couples massage,chair massage,CranioSacral Therapy,deep tissue massage,hotel massage,in-home massage,lymphatic drainage,mobile outcall massage,myofascial release,oncology massage,pregnancy/prenatal massage,reflexology,Shiatsu,sports massage,Swedish massage,Thai massage,trigger point therapy.