Hyaluronic Acid Fillers In You
Find dermatologists for hyaluronic acid fillers in you by contacting professionals via the Zeel request form.

Professionals may contact you directly if they are available for your request.

Zeel is a Massage On Demand® service that allows customers to book same-day, in-home massages via the Zeel web site or mobile apps. We provide listings of other health & wellness professionals to help customers reach their wellness goals. Learn more
Hyaluronic Acid Fillers In You
Find dermatologists for hyaluronic acid fillers in you by contacting professionals via the Zeel request form.

Professionals may contact you directly if they are available for your request.

Zeel is a Massage On Demand® service that allows customers to book same-day, in-home massages via the Zeel web site or mobile apps. We provide listings of other health & wellness professionals to help customers reach their wellness goals. Learn more
Showing 1 of 1 Dermatologists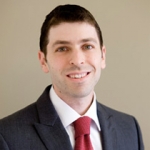 Michael

L.

S.
Dermatologist

" MD, FAAD"
---
At his graduation, Dr. Sonabend was awarded both his medical sciences degree and his medical degree summa cum laude; was inducted into the Phi Beta Kappa honors society; and was elected president of the Alpha Omega Alpha medical honors society.
Continuing his path of success, Dr. Sonabend completed his medical internship at St. Vincent's Hospital in the Boston area, where he was named intern of the year. He then moved to Houston, TX where he completed his residency in dermatology at Baylor University.
Upon completing his training, Dr. Sonabend received the Tad Johnson Award given to the most outstanding graduating resident. Prior to joining US Dermatology Medical Group, Dr. Sonabend worked with Nigro Dermatology in the West University area for four years.
In 2011, Dr. Sonabend was awarded the Patient's Choice award, given to the highest rated dermatologists in Houston. He maintains his appointment as a Clinical Assistant Professor of Dermatology at Baylor University and is involved in resident teaching.
Dr. Sonabend has authored over a dozen scientific publications, has performed clinical research in lasers and is involved in clinical research for psoriasis. He is a fellow of the American Academy of Dermatology and an active member of the Texas Medical Association, Harris County Medical Society, and Houston Dermatologic Society.
When not hard at work, Dr. Sonabend enjoys spending time with his wife and young son. He enjoys cooking, photography and is an avid tennis player.
15200 SW Fwy.
Sugar Land, TX 77478
Certifications
American Board of Dermatology
Zeel is currently booking same-day in-home massage therapy appointments via Massage On Demand®
We will pass on your inquiry for hyaluronic acid fillers directly to professionals and one of them may reply to your inquiry.
Zeel is a Massage On Demand® service that allows customers to book same-day, in-home massages via the Zeel web site or mobile apps. We provide listings of other health & wellness professionals to help customers reach their wellness goals. Learn more