Ultherapy In Boynton Beach, FL
Find dermatologists for Ultherapy in Boynton Beach, FL by contacting professionals via the Zeel request form.

Professionals may contact you directly if they are available for your request.

Zeel is a Massage On Demand® service that allows customers to book same-day, in-home massages via the Zeel web site or mobile apps. We provide listings of other health & wellness professionals to help customers reach their wellness goals. Learn more
Get a massage today
with Zeel Massage On Demand®.
Ultherapy In Boynton Beach, FL
Find dermatologists for Ultherapy in Boynton Beach, FL by contacting professionals via the Zeel request form.

Professionals may contact you directly if they are available for your request.

Zeel is a Massage On Demand® service that allows customers to book same-day, in-home massages via the Zeel web site or mobile apps. We provide listings of other health & wellness professionals to help customers reach their wellness goals. Learn more
Showing 2 of 2 Dermatologists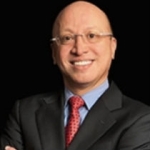 David

J.

G.
Dermatologist

" MD, FAAD"
---
A board-certified dermatologist who has been in practice since 1985, Dr. Goldberg has treated patients and taught doctors throughout the world in the use of these cutting-edge technologies.
Among his numerous achievements, Dr. Goldberg has served as President as well as Chairman of both the Ethics and International Committees of the American Society for Laser Medicine and Surgery (ASLMS). He has also sat on the board of directors for both ASDS and ISDS.
Dr. Goldberg is a member of the Board of Directors of the American Academy of Dermatology and the American Society for Lasers in Medicine and Surgery, as well as Secretary to the Board of Directors of the American Society for Dermatologic Surgery.
Dr. Goldberg is an attorney, having graduated from New York's Fordham University School of Law where he is presently an Adjunct Professor of Law. Melding his two professional passions, he teaches a course entitled "Advances in Health Care Law."
Certifications
American Board of Dermatology
Allison

S.
Dermatologist

" DO"
---
Medicine has been a part of Dr. Schwedelson's life since she can remember; her father is a urologist and her mother is a nurse. She decided as a child that medicine would be a part of her life too. Today she practices dermatology at the Boca Raton Sanctuary Medical Aesthetic Center, a highly respected team of skin experts in South Florida.
Dr. Schwedelson completed her undergraduate education at the University of Florida. Dr. Schwedelson earned her medical degree from Nova Southeastern University-College of Osteopathic Medicine in Fort Lauderdale, Florida. She did her internship and completed a family medicine residency at Broward General Medical Center, where she also completed her dermatology residency.
Dr. Schwedelson is a board-certified dermatologist now practicing general and pediatric dermatology in Boca Raton. She diagnoses and treats skin conditions such as psoriasis, skin cancer, acne, and warts. Patients laud her knowledgeable recommendations and warm bedside manner.
Certifications
American Board of Dermatology
Zeel is currently booking same-day in-home massage therapy appointments via Massage On Demand®
We will pass on your inquiry for Ultherapy directly to professionals and one of them may reply to your inquiry.
Zeel is a Massage On Demand® service that allows customers to book same-day, in-home massages via the Zeel web site or mobile apps. We provide listings of other health & wellness professionals to help customers reach their wellness goals. Learn more