Laser Spider Vein Removal In Bergen County, NJ
Find dermatologists for laser spider vein removal in Bergen County, NJ by contacting professionals via the Zeel request form.

Professionals may contact you directly if they are available for your request.

Zeel is a Massage On Demand® service that allows customers to book same-day, in-home massages via the Zeel web site or mobile apps. We provide listings of other health & wellness professionals to help customers reach their wellness goals. Learn more
Get a massage today
with Zeel Massage On Demand®.
Laser Spider Vein Removal In Bergen County, NJ
Find dermatologists for laser spider vein removal in Bergen County, NJ by contacting professionals via the Zeel request form.

Professionals may contact you directly if they are available for your request.

Zeel is a Massage On Demand® service that allows customers to book same-day, in-home massages via the Zeel web site or mobile apps. We provide listings of other health & wellness professionals to help customers reach their wellness goals. Learn more
Showing 2 of 2 Dermatologists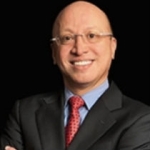 David

J.

G.
Dermatologist

" MD, FAAD"
---
A board-certified dermatologist who has been in practice since 1985, Dr. Goldberg has treated patients and taught doctors throughout the world in the use of these cutting-edge technologies.
Among his numerous achievements, Dr. Goldberg has served as President as well as Chairman of both the Ethics and International Committees of the American Society for Laser Medicine and Surgery (ASLMS). He has also sat on the board of directors for both ASDS and ISDS.
Dr. Goldberg is a member of the Board of Directors of the American Academy of Dermatology and the American Society for Lasers in Medicine and Surgery, as well as Secretary to the Board of Directors of the American Society for Dermatologic Surgery.
Dr. Goldberg is an attorney, having graduated from New York's Fordham University School of Law where he is presently an Adjunct Professor of Law. Melding his two professional passions, he teaches a course entitled "Advances in Health Care Law."
Certifications
American Board of Dermatology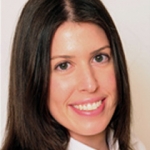 Jocelyn

Ann

L.
Dermatologist

" MD"
---
In the May 2011 article, Dr. Lieb cautioned consumers against relying only on SPF-laced makeup, and recommended applying a layer of SPF 30+ sunscreen before slathering on the foundation.
She should know. Dr. Liebs impressive resume includes a medical degree from Tufts University's School of Medicine, followed by a student research initiative at Harvard Medical School and a dermatology research fellowship at Massachusetts General Hospital.
Her post-graduate studies continued with an internal medicine internship at NYCs Mount Sinai Hospital, and a second research fellowship in the dermatology department at Memorial Sloan-Kettering Cancer Center. She finished with a three-year dermatology residency at the New York Presbyterian Hospital of Columbia University.
Her focus on research led her to co-author numerous articles on skin-related diseases. Shes been widely published in medical literature and has made many medical conference case presentations.
Dr. Lieb concludes her portion of the USA Today article with a warning about the germs and bacteria that can lurk in old beauty products, and advises tossing them out. What woman doesnt like an excuse to go shopping?
Mission Statement
To offer unique insight and advanced solutions for medical, cosmetic and laser dermatology treatments.
Philosophy
"Everything you need to love your skin."
Certifications
American Board of Dermatology
Zeel is currently booking same-day in-home massage therapy appointments via Massage On Demand®
We will pass on your inquiry for laser spider vein removal directly to professionals and one of them may reply to your inquiry.
Zeel is a Massage On Demand® service that allows customers to book same-day, in-home massages via the Zeel web site or mobile apps. We provide listings of other health & wellness professionals to help customers reach their wellness goals. Learn more