Posted on: January 10, 2012
By: MarcyAtZeel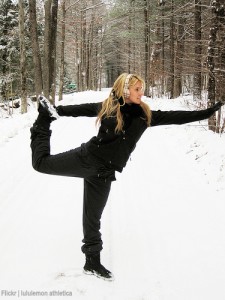 Is the winter weather keeping you firmly fixed on the couch? No excuses. Here are some tips for making the most of outdoor exercise this season. And here's how to make sure your metabolism doesn't slow to near-zero during this slothful time of year.
Ryan Gosling is going to be in a movie called Only God Forgives that focuses on a Muay Thai boxing match. So expect to see lots of pictures of Ryan, like this one, all sweaty and barefoot. Commence the squealing!
Many yogis think the recent article in The New York Times, "How Yoga can Wreck your Body," was way harsh. Read some of their thoughtful responses about yoga safety.
While comedian Chelsea Handler will always be fond of vodka and tequila, she says she's cut back on her consumption of alcohol and gets plenty of sleep to boot.
Fitness DJs (yes, this is a thing) predict the hot new body-moving tunes for 2012. Spoiler: Your workout may resemble a good old fashioned rave by 2013.
It's even easier to get your proverbial, antioxidant-packed apple a day with these healthy and scrumptious apple recipes.
Why do you get dark circles under your eyes, and what can you do about it?
Posted in: Uncategorized