Posted on: April 2, 2013
By: Samer Hamadeh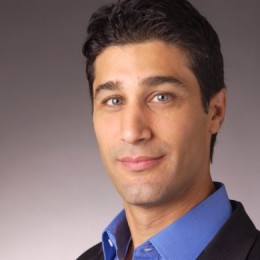 Zeel has been around for about two years now. When I first founded Zeel, my mission was to bring the power of alternative health and wellness to everyone.
Through many months of experience, we learned several things.
People love massage.
People really, really love massage.
Massage isn't like other wellness treatments.
When people want a massage, they often want it right away.  Nearly 60 percent of our massage customers wanted to book massages for the same day or the next day. The problem was, we found, that the massage industry just wasn't set up to handle same-day massages. Additionally, many of our customers wanted massage therapists to come to their homes or hotel rooms. This also proved difficult to arrange. Long story short, there were many people who wanted massages and weren't getting them.
So we asked ourselves, "What if a massage therapist could just appear at your doorstep when you needed a massage most?"
And so Zeel Massage On Demand℠ was born.
We find the best professional massage therapists and send them right to your home or hotel at the very last minute.  You'll never need to book days or weeks in advance again.  It's as easy as ordering a pizza, except with fewer calories and more health benefits. Just choose a 60 or 90 minute massage, whether you prefer a relaxing Swedish or an invigorating deep tissue massage, whether you prefer a male or female therapist, and when you want your therapist to arrive. Payments are easy too – tax and tip are included, and your card is charged after the appointment is over.
Today, we're introducing our Zeel Massage On Demand℠ app for iPhone. Now, it's even easier to bring great massage therapists to you exactly when you want them.  Check out the app here. If you've got an Android, don't worry – the Android app will be here in May.
I'm excited about the Zeel Massage On Demand℠ app and hope you'll check it out.  Here's to a future full of same-day, on-demand massage!
Posted in: Ask the Expert, The Zeel Blog