Posted on: May 11, 2011
By: StacyAtZeel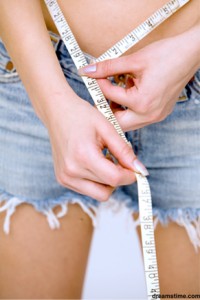 Jenny Craig was recently named the top diet by Consumer Reports, pulling in front of Atkins—the former champion of the weight loss world. But when it comes to the temperamental topic of trimming pounds, many of you can confirm that no diet is one-size-fits-all.
So how do you know which diet is best? The truth is, you don't until you've tried one, but it is important to know the facts before embarking on any type of weight-loss regimen. That's why we've got the rundown on four of the biggest diets out there—and how quickly you can expect to shed pounds.
Jenny Craig
Signing up for Jenny Craig is a lot like joining an exclusive club. Weekly counseling sessions and group support meetings mean you're not struggling to shape up alone. Expect to lose about one or two pounds, or one percent of your body weight, per week. Two years after joining, members average an eight percent weight loss, whether new mom, bride-to-be or just your average Joe.
Celebrity Dieter: Once tipping the scale at 172 pounds, Hot in Cleveland actress Valerie Bertinelli is 47 pounds lighter than when she began the plan two years ago.
The Atkins Diet
Blame it on the bread. The Atkins Diet is the famously low-carb nutritional plan.
A rapid loss of 10 pounds or more can be expected during the first "induction" phase (it lasts two weeks), but most of the weight comes from water and can quickly return. In phase two—known as Ongoing Weight Loss or OWL—dieters can expect to drop between one and two pounds a week.
Celebrity Dieter: What's the skinny on Jennifer Aniston's svelte physique? Rumor has it, she's a friend of the Atkins diet.
Weight Watchers
Weight Watchers recommends that dieters lose only half a pound to two pounds in a given week. Four to eight pounds a month may not sound like a lot, but it definitely adds up. Just think of the long-term possibilities.
Celebrity Dieter: Weight Watchers spokesperson Jennifer Hudson lost 80 pounds—and counting—on the diet. "It's like a brand new me," she has said of her size 16-to-6 transformation. "Sometimes I don't even recognize myself."
The Dukan Diet
Ever wonder how French women stay so effortlessly slim? Apparently, les femmes have kept the Dukan Diet a secret for years. Followers claim to lose seven pounds in a short, five-day period, though dry mouth is common during this initial "attack" phase.
Celebrity Dieter: Hot mammas Jennifer Lopez and Gisele Bundchen reclaimed their six-pack abs with the Dukan diet after giving birth to their little ones.
Posted in: Nutrition & Diet, The Zeel Blog
Tags: Atkins, celebrity diets, diet, diets, fat, weight loss