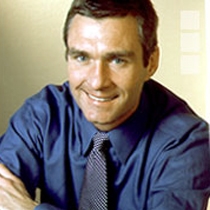 Brian G.
Cosmetic Dentist "DDS, MAGD"
It's clear from the moment you step into the immaculate office of McDermott, Giannini, & Gray Dental Associates that patient care and comfort comes first. The space itself is modern and calming, and was designed to offer patients a relaxing and welcoming experience void of anxieties that may be found in other dental establishments.
In private practice since 1986, Dr. Gray graduated from Georgetown University's School of Dentistry, where he was part of an elite group of students to participate in the first international dental exchange program. In doing so, he was afforded the unique opportunity to complete an externship at Trinity College in Dublin, Ireland.
An avid marathoner who starts his day with a 10K run, Dr. Gray is an active member of the American Dental Association as well as a member of the District of Columbia Dental Society. There he received the Mast Award for Continuing Education Teaching Excellence in 2000. In addition, he is a Master in the Academy of General Dentistry, a Fellow in the International Congress of Oral Implantologists, and an Accreditation Candidate of the American Academy of Cosmetic Dentistry.
Dr. Gray is an international lecturer at dental conferences around the world, addressing the latest technological advances in more than 150 U.S. cities and eight countries. With tremendous influence in his field, Dr. Gray's help is regularly enlisted by leading dental manufacturers and non-profit facilities who rely on his input for product evaluation, research and development.
In July 2010, Dr. Gray was awarded the Academy of General Dentistry's prestigious Lifelong Learning and Service Recognition—an honor bestowed to only 104 dentists since the start of this renowned title.
---
Certifications
District of Columbia Health Professional Licensing Administration