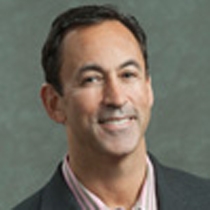 Steven G.
Cosmetic Dentist "DDS"
Dr. Glassman is a clinical leader and innovator, paving the way in the field of cosmetic dentistry through the use of cutting-edge technologies and advanced dental techniques to improve the patient experience.
His ongoing dedication to honing his clinical and restorative skills, and to staying current with new industry developments, is widely recognized too—Dr. Glassman has lectured internationally on behalf of Invisalign, Discus (makers of Zoom), 3M and daVinci Laboratories.
Considered by many of his peers as a "dentist's dentist," Dr. Glassman has traveled all over the world educating fellow professionals on the latest advances in cosmetic dentistry.
When he's not being interviewed by theNew York Times or Good Morning America, Dr. Glassman and his wife Dr. Debra Glassman can be found at their high-end practice in Manhattan, located steps from Lincoln Center.
---
Certifications
New York Office of the Professions