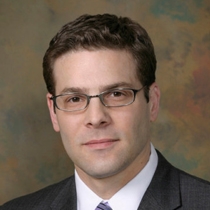 Richard W.
Facial Plastic Surgeon "MD"
A facial cosmetic, reconstructive and nasal plastic surgeon in private practice in New York City, Dr. Westreich focuses on providing his patients with more than a service; he also strives to create an enduring relationship. At New Face, Dr. Westreich develops a unique bond with each patient founded in trust, confidence and of course, satisfaction. "A single treatment and I never see them again? That's not so enticing for me," he says.
Dr. Westreich is double-board certified by the American Board of Facial Plastic Surgery and the American Board of Otolaryngology. As a professional and an industry leader, he is constantly involved in many roles at once and currently serves as the Director of Facial Plastic Surgery at Long Island College Hospital, an Assistant Professor at SUNY Downstate Medical Center, an attending physician at Lenox Hill Hospital and an adjunct clinical professor at the Mt. Sinai Medical Center.
---
Certifications
American Board of Plastic Surgery
American Board of Otolaryngology