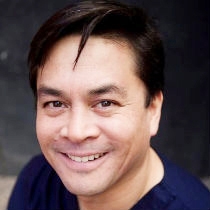 Carlo H.
Facial Plastic Surgeon "MD, FACS"
This double board-certified surgeon follows a strict no-pressure policy and always collaborates with patients so that they find the process pleasurable and pressure-free.
I place a heavy emphasis on listening to my clients and to taking the time to learn their goals and aspirations, says the surgeon, whose extensive training included a prestigious fellowship sponsored by the American Academy of Facial Plastic and Reconstructive Surgery at the University of Washington at Seattle.
The face is your most prominent attribute on your body, and the face is a critical element of how you interact and communicate with others, says Dr. Honrado. When I meet with a client I am always very aware of not only their own relationship with their face, but also with the extreme level of trust each client is placing in my skills.
The surgeon's commitment is to patient safely and satisfaction above all. He also works with a team of specialists to make sure that patients receive excellent concierge services and post-procedure care.
Helping clients fulfill their hopes is the most gratifying part of his job. I really love what I do, says the surgeon.
Dr. Honrado grew up in New York City. His many enthusiasms include windsurfing, In-N-Out burgers, and Manny Pacquiao.
---
Certifications
American Board of Plastic Surgery
American Board of Otolaryngology