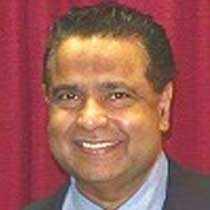 Kris R.
Plastic Surgeon "MD, FACS, FICS"
Dedicated to providing quality care and personalized attention, Dr. Reddy specializes in natural-looking results of cosmetic procedures for the face, breast, and body so that patients can look and feel their best.
In his distinctive approach to plastic surgery, he aims to provide patients with natural-looking results, less invasive procedures, easier healing, cost effective solutions, and personalized care. The surgeon ascribes his hardworking and caring nature to his experience growing up in rural Southern India.
Dr. Reddy is a fellow of the American College of Surgeons and fellow of the International College of Surgeons in Palm Beach County, Fla. He has been on the active staff of local hospitals, including John F. Kennedy Medical Center in Atlantis, since 1974.
Dr. Reddy received his surgical training at the Royal College of Surgeons in London, England, New York Medical College - Westchester Center, Maimonides Medical Center in New York, and New Jersey College of Medicine. His surgical facility is accredited by the American Association for Accreditation of Ambulatory Surgical Facilities.
---
Certifications
American Board of Plastic Surgery