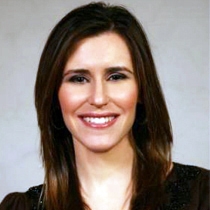 Jody L.
Dermatologist "MD, FAAD"
Dr. Levine is the director of dermatology at Plastic Surgery & Dermatology of NYC, PLLC, a comprehensive facility in Manhattan offering a full range of integrated skincare for the whole family. Dr. Levine practices medical and surgical dermatology, specializing in cosmetic and laser surgery for pediatric and adult patients.
The board-certified dermatologist urges her patients to maintain a proper skin care regimen—this means a cleanser and toner with vitamins and antioxidants, an antioxidant moisturizer and a daily broad-spectrum sunblock (SPF 30 or more). At night, Dr. Levine recommends a retinol for anti-aging and moisturizing effects.
A brainiac through and through—she graduated Columbia College with a 4.0 GPA—Dr. Levine is a professor in the dermatology department at Mount Sinai Medical Center.
Dr. Levine and her husband, Dr. Elie Levine, run a plastic surgery practice together. They live live in Manhattan with their four children, Skyler, Jasmine, Caitlin and William.
---
Certifications
American Board of Dermatology
American Board of Pediatrics