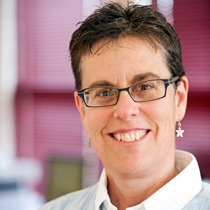 Barbara R.
Chiropractor "DC"
For Dr. Barbara Rinkoff, DC, chiropractic isn't merely about helping patients achieve optimum health; she especially loves the relationship she is able to develop with patients throughout their highly personalized treatment programs. "I am able to personalize each plan to fit the needs and desires of each patient," Dr. Rinkoff says. "This comes from really listening and hearing about each person and knowing what makes each person special."
Dr. Rinkoff approaches each patient as unique individuals. "I am available to help patients in acute pain for relief care," she says. "I will work with people to strategize about long term corrective care for chronic back and neck conditions, and I can develop a wellness plan for people interested in overall health maintenance."
With an extensive background and education, Dr. Rinkoff is prepared to treat patients with a multitude of techniques. "My skills include multiple adjusting techniques, both traditional osseous and gentle, non-force," Dr. Rinkoff explains. "I am certified in the MacKenzie technique for disc problems, and multiple core stabilization techniques and exercise protocols." Working with the patient one-on-one, Dr. Rinkoff develops highly focused plans that address specific needs and wellness goals.
---
Professional License
CA Lic. 18610
Certifications
California Board of Chiropractic Examiners