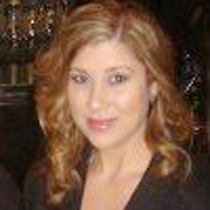 Teresa A.
Massage Therapist "CMT"
When her live-in aunt was disabled following a work-related accident, Teresa Avelar couldn't bear to see her in so much pain. She discovered massage therapy as a means to help her aunt heal and live more comfortably, and immediately enrolled in school. 16 years later, Teresa is helping women in San Bruno, Calif. find similar relief from their pain and stress, and experience a renewed sense of energy and emotional wellness.
"My motivation comes from encouraging others, as well as myself, to find the balance in our daily lives," Teresa says. "The most important thing I teach my clients is that taking time for themselves is not a privilege or an indulgence but a necessity for the well-being of themselves and their families."
In her private practice, Between Heaven & Earth Body Therapy, Teresa strives to offer a wide variety of massage techniques to suit each of her client's individual goals. "I'm constantly learning!" she says. "As your body's needs change, so should your massage, so I work with my clients to customize their sessions while giving them control over the ingredients."
Teresa believes that massage should promote mental as well as physical healing. "My massages improve circulation and digestion, detoxify the body, relieve tension, enhance muscle tone and increase mental alertness," she claims. "As your mind releases stress and worry, spiritual healing begins."
What to Expect
A typical session with Teresa begins with a thorough client assessment (or a quick check-in for regulars) while the client drinks a soothing cup of tea and begins to relax. Teresa does not include this discussion as part of the massage time, so the client receives the full benefit of the time they have paid for. After the session, Teresa allows the client to relax and regroup while she provides them with plenty of water.
---
Professional License
29538
Certifications
California Massage Therapy Council
Specialized Training
National Holistic Institute, Massage Therapy, 1996