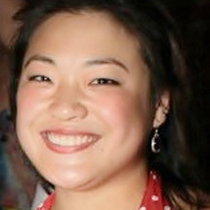 Jaci Y.
Massage Therapist "LMT"
With attention to detail and a commitment to client communication, licensed massage therapist Jaci Yeager makes sure patrons receive a customized massage, ensuring longer-lasting, more effective results every time.
One of Jaci's most effective techniques lies not in her hands, but her head. "I am very passionate about educating clients about how the body works," Jaci says of her customized methods. "When I work with clients doing manual therapy, I explain what I'm doing and why. Most people are very interested."
Never a fan of the "no pain, no gain" principle, Jaci works very closely with clients to provide comfort throughout the massage along with a gradual approach to relaxing taut, stressed muscles. "I don't believe in forcing muscles to relax. If the muscles haven't been warmed properly, forcing them can cause conscious and subconscious tensing (known in the massage world as "guarding")," she explains. "For deep work, I use gentle, sustained pressure to gradually relax and sink into the tissue," she adds.
The education process doesn't stop there either. "When I do conventional massages, at the end of every session I briefly explain what I've found and, if I can, offer suggestions and teach them a self-massage, self-maintenance technique they can do at home, between sessions," Jaci says.
---
Professional License
MSG006293
Certifications
Pennsylvania State Board of Massage Therapy
National Certification Board for Therapeutic Massage and Bodywork
Specialized Training
Cortiva Institute-Pennsylvania School of Muscle Therapy, Massage Therapy, 2012
Current & Previous Employers
Jaci Yeager Massage Therapy & Associates - Wayne, PA Owner/Operator 2012 – Present Gateway Bodyworks - Phoenixville, PA Massage Therapist 2012-2014 King of Prussia Family Wellness - King of Prussia, PA Manual Therapist 2011-2012 Ceptaris Therapeutics, Inc. Regulatory Affairs Associate & Clinical Pharmacy Manager 2007-2013