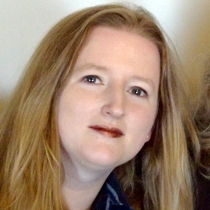 Wendy F.
Massage Therapist "LMT"
Wendy Faber believes that the positive effects of massage are powerful and resonating, and helps clients find relief, relaxation and balance through a blend of bodywork modalities.
As Wendy explains, the benefits of bodywork extend far beyond relaxation alone. Massage, she says, is not a luxury; "It's an important part of one's life fitness, and regular maintenance is the key."
Wendy is committed to educating her clients on the importance of managing stress and helping them to find balance in their lives. In order to make the most of their sessions, she allows clients to determine the details of each meeting, from the types of techniques used to whether or not they carry on a conversation. The comfort of her clients is Wendy's utmost priority, and she and her team are intent on providing the best experience possible.
A true believer in the importance of massage, Wendy also hopes to impart this message on her clients. Her goal is that they come to "understand how their bodies work and how balance is an important key to longevity." The results of massage can even echo in all areas of one's life, contributing to how healthy a client will be and how youthful they'll remain with each passing year, as Wendy puts it.
In addition to addressing stress issues, Wendy also aids with injury recovery and pain relief. Pain and stress are "two major factors that prevent us from truly living life," and she hopes to act as a natural solution to counteract these negative forces. Through inspiration, education and empowerment, she aims to help her clients get the most out of life.
---
Professional License
Ohio #33.016172
Certifications
Ohio State Medical Board
Specialized Training
Harmony Path School of Massage