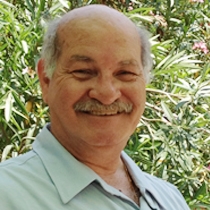 William S.
Massage Therapist "LMT"
Raised in the romantic city of Paris, France, William Sabbah learned from an early age of the therapeutic benefits of massage and other forms of alternative medicine.
Inspired by the physical advantages of regular bodywork, William went on to perform massages as a young man, quickly realizing his passion for helping others improve their health and well-being while reducing their levels of stress. "It's a passion that comes from within," he says, "and as of today, I truly enjoy my profession."
A typical session with William consists of a pre-massage evaluation to determine any areas of concern (for example, neck, shoulder or lower back pain). Techniques utilized throughout the massage are tailored to suit personal needs for relaxation, increased muscle flexibility and more. "Our prime objective is your well-being, melting away the tension from work, family, or other situation," he says.
William's practice is mobile, meaning he works with clients in their personal homes throughout Spring, Texas. Clients range in age from teens (with parent present) to the elderly. During a session, he encourages clients to learn about their body function and the importance of water and an alkaline diet.
A true believer in total body health, William also encourages clients to exercise as much as possible, either by taking a simple walk or hitting the machines at the gym. Most importantly, he recommends staying hydrated at all times by drinking plenty of H2O.
---
Professional License
MT110003
Certifications
Texas Department of Licensing and Regulation
Specialized Training
Ke Kino Massage Academy, Plano, TX, 2009