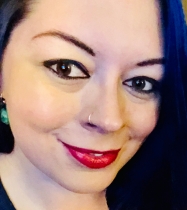 Brionna B.
Massage Therapist "LMT"
From her quiet, classy studio space located above a salon and day spa, Brionna Brouhard offers caring, compassionate bodywork and massage for both relaxation and pain relief. "If you're looking for ultimate relaxation and a healthier you, you've come to the right place," she says.
Brionna has been licensed and providing massage since December 2007. She graduated from the Oregon School of Massage, focusing on Eastern Modalities and Shiatsu Massage. Originally she focused on table massage for clients at her private office, but has recently shifted her focus to chair massage at offices and events, as well as table massage for clients in-home. Brionna focuses on providing a deep, therapeutic massage that both relaxes and invigorates. She likes the variety of her workdays, and loves helping people in their workplaces and homes. When not massaging, Brionna enjoys life in Portland and hula hoops, sings karaoke often, and plays bass.
---
Professional License
OR license 14669
Certifications
Oregon Board of Massage
Washington State Department of Health Board of Massage