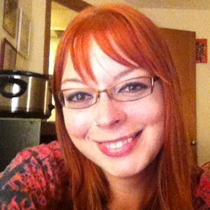 Brionna B.
Massage Therapist "LMT"
From her quiet, classy studio space located above a salon and day spa, Brionna Brouhard offers caring, compassionate bodywork and massage for both relaxation and pain relief. "If you're looking for ultimate relaxation and a healthier you, you've come to the right place," she says.
Brionna is a licensed massage therapist with five years of experience. She is committed to helping clients find peace, comfort and satisfaction through personally tailored work. Prior to beginning, she discusses any health concerns and answers any questions in order to meet individual needs. Her ultimate goal: to improve her client's well-being, whether increasing circulation, range of motion and flexibility, reducing blood pressure or tending to any common ailment such as stress, muscle tightness, anxiety and more.
---
Professional License
14669
Certifications
Oregon Board of Massage