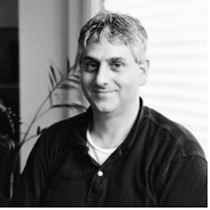 Theodore S.
Massage Therapist "LMT"
Licensed massage therapist Theodore "Ted" Schiff offers therapeutic massage techniques that go beyond the capabilities of your run of the mill spa.
Ted maintains a private practice, Valley Massage Therapy Associates, in Northampton, Mass. There, he provides a range of bodywork therapies based on his extensive background and training, from traditional Swedish massage to Thai yoga, shiatsu, reflexology, CranioSacral Therapy and more.
In addition to Valley Massage, Ted has more than five years of experience as a full-time bodyworker at Kripalu Center for Yoga and Health and volunteers his services to various organizations in the community. Through a grant from Rays of Hope, he offers therapeutic massage to oncology and hematology patients and their families at Franklin Medical Center in Greenfield, Mass.
What to Expect
Ted spends the first five to 10 minutes before a session speaking with his client about how they are feeling, so that he can understand their specific needs and best address them during the visit. By discussing how they are feeling each time a client visits, and equipping them with helpful hints at the conclusion of their session, ongoing wellness is possible both after and in between appointments.
---
Professional License
#1797
Certifications
Massachusetts Board of Registration of Massage Therapy