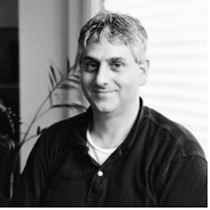 Theodore S.
Massage Therapist "LMT"
Licensed massage therapist Theodore "Ted" Schiff offers therapeutic massage techniques that go beyond the capabilities of your run of the mill spa.
Ted has been practicing for over 10 years after graduating from the Central Massachusetts School of Massage Therapy, where he learned a variety of modalities including Swedish, deep tissue, sports, myofascial release, Thai and shiatsu massage. With his passion and experience, Ted makes his clients feel rejuvenated and refreshed. He provides relaxing sessions with a focus on general health and wellness Highly professional, Ted has worked in several spas throughout Massachusetts.
---
Professional License
MA license 1797
Certifications
Massachusetts Board of Registration of Massage Therapy