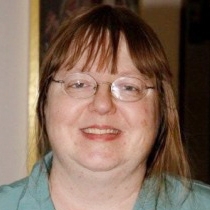 Melissa M.
Massage Therapist "LMT, NCTMB"
Prior to becoming a massage therapist, Melissa McMaster spent 13 years as a social worker in the foster care system. She learned a lot about the negative physical side effects of emotional stress, and in 2006, she decided to pursue a career in the medical field. Today, she is delighted to continue to help others deal with stress and pain using a "hands on" approach.
Melissa believes strongly in the positive benefits of massage therapy. "Massage is a great way to relax and reduce daily stress," she says. "It can improve muscle tone, increase range of motion and reduce scar tissue. It can help get rid of headaches and a sore back from sitting in front of a computer. It can help you cope with pregnancy. And it's a great way to say thank you to your employees!"
In her practice, Melissa offers several modalities, but she considers herself to be an integrative therapist, meaning that she combines her techniques to customize a massage experience that will be the most beneficial to the individual client. For clients seeking pain relief, Melissa performs a combination of deep tissue, trigger point therapy and myofascial massage. For clients who prefer to relax and reduce stress, Melissa uses long, fluid motions and hot and cold stones. "You'll feel 'marshmallowy,'" she says.
Melissa also recommends pregnancy massage for expectant mothers. "The type of massage I use is called sideline, and it's very comfortable for both mom and baby," she says. "And chair massage is a great way for companies to help their employees improve their health while remaining in the work place. Regular chair massage has been proven to lower insurance rates and workman's comp claims."
What to Expect
Melissa asks new clients to arrive 10 to 15 minutes early for their first appointment in order to have time to fill out a brief health intake form and discuss and particular concerns or requests. Melissa will then leave the massage room, allowing the client time to undress to their comfort level. During the massage, Melissa will ask the client for feedback regarding comfort and pressure in order to ensure the client enjoys the optimum massage experience.
---
Professional License
Overland Park Ks THR-830
Missouri 2005034943
NCTMB 512781-06
Certifications
Missouri State Board of Therapeutic Massage
National Certification Board for Therapeutic Massage and Bodywork
Specialized Training
Massage Therapy Training Institute, 2006