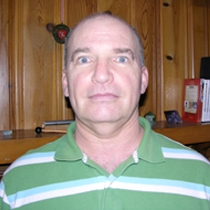 David M.
Massage Therapist "LMT"
---
Licensed massage therapist David Martin utilizes an integrative approach to bodywork, combining all aspects of his extensive training and experience to customize individualized sessions for each of his clients.
After a 25-year career working for Army Intelligence, one could imagine that transitioning into the field of alternative health care was quite the change of pace. In 2004, David graduated from the Cayce/Reilly School of Massotherapy in Virginia Beach, Va., where he completed training in a variety of advanced bodywork modalities.
David is trained in PNF, a dynamic method of stretching that provides an immediate increase in flexibility and range of motion, and also offers hot stone therapy. Regardless of what type of massage is performed, he is committed to keeping his prices low to allow as many clients in the Matthews, N.C. area as possible to enjoy the benefits of bodywork.