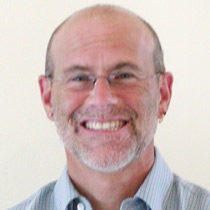 Bill R.
Chiropractor "DC, DCBCN, LAc"
Licensed chiropractor, acupuncturist and nutritional counselor Dr. Bill Rice believes there are five factors to achieving optimal health: rest, exercise, nutrition, health care and attitude. Dr. Rice is committed to helping his clients find a balance of these factors and discover total-body health.
Dr. Rice's extensive education and experience set him apart from other practitioners. He holds multiple degrees, licenses and certifications, and as director of the Wholistic Health Center, he continues his learning process on a daily basis. "My main concern is how I may best help my patients," Dr. Rice says.
Clients come to Dr. Rice seeking assistance for all manner of physical and mental concerns. Currently, he offers relief through acupuncture and acupuncture injection therapy (biopuncture), cupping, gentle chiropractic care, targeted wellness counseling, weight loss counseling and lifestyle counseling. Dr. Rice's motto is to always start with the least invasive procedure, and seek drug therapy or surgery as a last result.
When he is not treating patients, Dr. Rice is making appearances on television and radio programs, publishing articles in health-related journals and magazines, and serving on committees for wellness reform.
---
Professional License
2834
Certifications
National Certification Commission for Acupuncture and Oriental Medicine
Florida Board of Chiropractic Medicine
Specialized Training
Wholistic Health Center, Individual Training and Apprenticeship in Acupuncture and Herbalism, 1977-1984