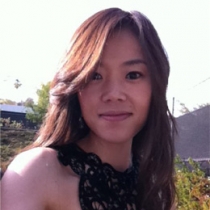 Eden L.
Acupuncturist "LAc"
Licensed acupuncturist Eden Lung is a 2007 graduate of Shanghai Traditional Chinese Medicine University, now offering alternative healing modalities to her patients in San Diego, Calif.
Eden describes herself as a patient, respectful and loving person who has a passion for helping others. Her goal: to change her clients' lives through the art of acupuncture, enabling those with prior dysfunctions to live free from pain or discomfort.
Eden has worked with a multitude of patients throughout her career, including one middle-aged women who booked her initial appointment while walking with a cane. After two treatments, she was walking on her own, Eden describes.
Unlike one-note treatments, Eden uses a variety of different combinations in order to reach her patients' goals. "I have a different approach to treating a patient than the traditional acupuncture," she says. As a compliment to her work, she also encourages exercise, food or even travel—anything to enhance the quality of one's life.
Philosophy
I have a holistic philosophy and believe in all things in moderation. I try to help my clients make connections between what they are experiencing physically and mentally with their daily activities and habits, to help them problem solve and to make improvements in their overall health and wellness.
---
Professional License
California #AC 14161
Certifications
American Board of Medical Acupuncture
California Acupuncture Board