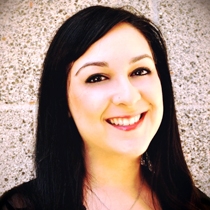 Julia C.
Aesthetician
With licensed aesthetician Julia Castillo, convenience comes first. "Don't have time to run on over to a spa to get your beauty needs taken care of? Or would you be more comfortable in your home getting services done? You can count on me!" she says.
Julia has more than five years of experience in the beauty industry, working around her clients' hectic lives and schedules by bringing the spa to them. "Most people love receiving beauty services, but either can't find the time to fit it in (especially mothers), or are inconvenienced by having to drive home after a relaxing massage and facial," she explains. "Well now, you can have the peace of mind that you can take care of yourself without having to go out of your way—I come to you!"
When working with Julia, quality comes first. "I take an honest approach with everyone about their needs to get the results that they want," she says, eschewing the notion of "quick fix" solutions. "When dealing with your skin, think about how long it has taken for that issue to appear (e.g. fine lines and wrinkles, hyperpigmentation, etc.). It is going to take a good amount of time for that issue to disappear."
To accelerate the corrective process, Julia educates her clients about the treatments they receive—ways to maintain radiant skin and which products suit their complexion. "You have to be doing your part too," she says.
For Julia, traveling to client's homes may be her professional calling, and yet this amiable practitioner views her work as far more than a job. "I truly love what I do for a living," she confides. "I have a passion for the industry. When I arrive at a client's house, it's like I'm catching up with an old friend."
---
Specialized Training
Career Academy of Beauty Esthetics Program
Empire Academy of Makeup Master Program
Fred Segal Beauty Makeup Program