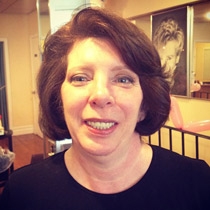 Jade M.
Massage Therapist "LMT"
If there is nothing more reassuring than a practitioner with confidence in their work, then Jade McDonald is it. She says, "I believe in the healing power of touch."
Jade is a licensed massage therapist with more than three years of experience, though her commitment to the health care community spans more than three decades. Prior to her bodywork pursuits, she spent 35 years as a licensed practical nurse, and applies this background and knowledge when working with clients today.
At Spine and Health Center in Montvale, N.J., Jade offers a range of modalities based on the client's individual needs to relax and relieve stress. Many seek her assistance to unwind after a workout, though she is also capable of warming up or cooling down clients' muscles before and after competitive events.
---
Professional License
NJ License 18KT00240800
Certifications
New Jersey Board of Massage