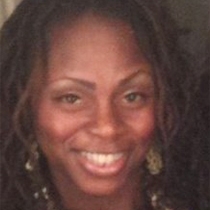 Sheree S.
Massage Therapist "LMT"
The pain of her husband's untimely passing led Sheree Turner-Sophas to seek a career in alternative wellness and share her gift of healing with others. After becoming a licensed massage therapist, she founded Surreal Serenity, and her keen entrepreneurial talents have taken her business to the stars—literally. Britney Spears, Nicky Minaj and Taylor Swift have all experienced her healing hands.
"My practice has positive affirmations at every glance," Sheree says. "I believe it is necessary for my clients to absorb positivity into their subconscious mind in order to rid themselves of the negative messages that impede their healing."
Sheree considers massage, acupressure, nutritional counseling, guided meditation and aromatherapy among her weapons in the battle for wellness, and says her work has become a daily testimony to why touch and massage can save lives. Although each of her clients is unique, Sheree encourages them to share a common belief: that they have the ability to heal. "It's important for them to know what they say and think (both negatively and positively) have physical manifestations," Sheree says.
Sheree motivates her clients to continue their quest through their own search for physical and mental balance. "It's one step at a time," she says. In her work, Sheree is inspired by the transformation she sees in her clients. "I have been told by numerous clients that I am the best they have ever experienced," she says. "It brings me joy to treat people who are depleted and who express profound appreciation for my talent."
When she's not performing massage, Sheree is busy with her non-profit activities, her line of four-in-one candles, and her first book, which is currently in production. She truly feels no greater joy than sharing her divine gift with the world, and encourages new clients to "treat themselves to a mental vacation today!"
---
Professional License
023692-1
Certifications
New York State Board of Massage Therapy
Specialized Training
The New York College for Health Professions, A.O.S., 2009