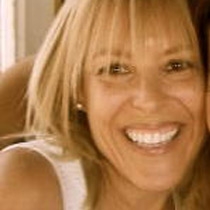 Anette L.
Personal Trainer "CPT"
Anette Lynch touts the importance of prevention and awareness. If knowledge is power, she seeks to equip clients with a educated attitude toward achieving a lifetime of health and wellness.
Anette's focus is on sports medicine, post-rehabilitation, acute and chronic pain of the spine and joints, workplace accidents and sports injuries. A personal fitness trainer through the National Academy of Sports Medicine, she is certified in Muscle Activation Technique (MAT) as well as aqua aerobics and aqua therapy.
The owner of Newport Beach Fitness & Wellness, Anette was crowned Chicago's Miss Tri-State in 1997, and spent three years in competitive bodybuilding. Today, she has more than 20 years of experience in fitness and health, and is committed to teaching clients about total body wellness. As Anette puts it, "Everything is connected."
---
Professional License
NASM #1350009
Certifications
National Academy of Sports Medicine (NASM)