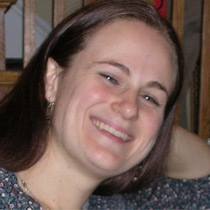 Molly S.
Massage Therapist "LMT"
---
A state licensed, nationally certified massage therapist, Molly Sutton's former spa experience has equipped her with a vast knowledge of various backgrounds and therapeutic goals.
Molly graduated from Chicago's Cortiva Institute in 2009, after completing 750 hours of training, and earned her massage therapy license the year after. Having worked in the spa industry at the start of her career, her practice and experience includes a firm grasp of bodywork for relaxation, chronic pain management and improved body awareness.
"It is my intention with every potential client to provide an experience that will achieve these goals within one or a series of sessions, according to each individual's needs," Molly says of her customized treatments. "Every session is unique to each person and can be adjusted to special needs and requested techniques."
Molly offers both in-studio and outcall bodywork sessions throughout Denver, Colo. "Facilitating healing in a home setting allows for endless benefits during a service and thereafter, providing comfort and privacy," she says.