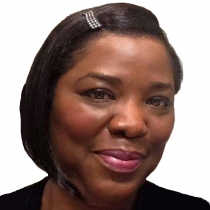 Tanya W.
Massage Therapist "CMT"
Born to a long family line of nurses, certified massage therapist Tanya has been exposed to the health care industry for as long as she can remember. She began her professional path as a certified nurse's assistant working with terminally ill patients. It was then that she decided to pursue the proper massage therapy certifications in order to support her patients' health.
As an independent and mobile therapist, Tanya works with clients from Burbank and Beverly Hills to North Hollywood and Bel Air, touting the value of a quality massage service and complementing each session with tips on how to maintain self-care. She carefully designs a custom tailored bodywork session that improves her clients' health and exceeds all expectations.
Tanya specializes in deep tissue massage, lymphatic drainage, shiatsu, Thai massage, reflexology, pregnancy massage, chair massage, body exfoliation, Proprioceptive Neuromuscular Facilitation (PNF), Swedish massage, and circulatory massage.
---
Professional License
CAMTC certificate 15720
Certifications
California Massage Therapy Council
Specialized Training
Flavois Beauty College, Torrance, CA (2009)
International Professional School of Bodywork, San Diego, CA (2008)
Touch Therapy Institute, Encino, CA (2006)
Current & Previous Employers
Mobile massage