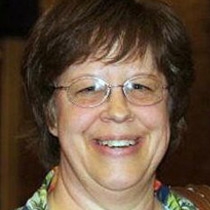 Dana R.
Massage Therapist "LMT"
Certified massage therapist Dana Rasmussen began working in the medical field in the early 1990's, but later decided she could better serve her personal values by aligning herself with a more holistic career field.
"I am so happy to have created a career that better fits my lifestyle," says Dana. "And I look forward to reaching and treating new clients."
Dana's current clients include athletes, entertainers, corporate professionals, caregivers, laborers, retirees and clients with chronic pain conditions. As a mobile therapist, each of her clients benefits from a reduction in travel time and expense and a greater familiarity and convenience level within their environment. Dana believes this contributes to a deeper state of relaxation for each client.
"I describe my style of massage therapy and related bodywork as fairly integrative," says Dana. "I pull from a variety of modalities and techniques to provide clients with a customized bodywork session that is intended to meet their needs and goals for optimal health and wellness."
Always ready and willing to share what she has learned over the years with her clients, Dana looks forward to co-creating a truly healing and harmonizing state of well-being within every life she has the opportunity to touch.
---
Professional License
State of Colorado DORA Registered Massage Therapist #7857
NCTMB #546987-07
Certifications
Colorado Department of Regulatory Agencies
National Certification Board for Therapeutic Massage and Bodywork
Specialized Training
Utah College of Massage Therapy, Professional Massage Therapy Program, Salt Lake City, UT, 2001