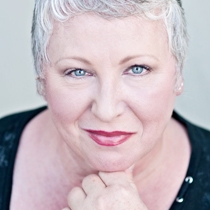 KatiBelle C.
Massage Therapist "LMT"
---
Personalization is central to KatiBelle Collins' approach to her clients' well-being.
A state licensed, nationally certified massage therapist, KatiBelle's bodywork beginnings can actually be traced back to her childhood. As she recalls, she grew up with three brothers and a sister who were always asking her to rub their backs and feet; and as she got older, she would massage her wheelchair bound father's neck and shoulders to soothe his tight muscles.
A career in massage therapy seemed natural for KatiBelle, who graduated from the Arizona School of Massage Therapy and has since begun to work part-time with a chiropractor and in an assisted living home. In addition, she offers both in-studio and outcall services for clients in Phoenix, Ariz.
KatiBelle credits her background in theater (she's been acting since the age of four) for her ability to interactively engage with her clients. Sessions are customized to their unique needs and goals, whether they're in search of relaxation or relief from pain.
A large number of clients who seek KatiBelle's assistance are older and require special attention (for example, their skin may be thinner or they may be dealing with arthritis). She particularly enjoys working with these kinds of clients, determining the best ways to treat them in order to improve the quality of their lives.
At the end of the day, the most important lesson that KatiBelle teaches her clients is that stretching daily can keep them mobile and healthy. "I also teach my clients that sit at computers all day that they need to get up at least once an hour," she says, adding that it's important to not only stretch but to walk around to keep the blood flowing.