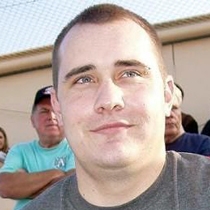 Eric E.
Personal Trainer
Losing fat and building muscle sounds great on paper, but they can be hard to achieve if you don't have all the tools and knowledge to make it happen. Eric Edison, a certified personal trainer and owner of Eternity Fitness in Ventura, Calif., wants to be your guide to terrific health and a great body.
Back in 2002, Eric was a skinny high school student, unhappy with his lean physique. Weight training on his own kick-started his quest to build muscle, but it was working with a personal trainer that really took him the direction he wanted.
Feeling stronger than ever, with a high endurance level and muscles he never knew existed, Eric decided he wanted to be a personal trainer himself. He is certified by the National Academy of Sports Medicine (NASM) and is now doing for others what someone once did for him—offering a transformative service, physically and mentally.
Combining bodyweight exercises with weight training, Eric incorporates mixed martial arts moves into his tailored fitness programs. He is available to work in client homes and also offers outdoor sessions at local parks, beaches and gyms.
---
Professional License
1407778
Certifications
National Academy of Sports Medicine (NASM)