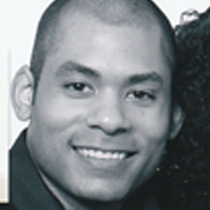 Bradley R.
Massage Therapist "LMT"
A mobile massage therapist with expertise in numerous and varied techniques, Bradley Rose is dedicated to improving and maintaining the long-term health and wellness of clients in his home state of Louisiana.
Years ago, Bradley made a promise to himself that he "wouldn't just sit aside and watch people go day to day being stressed, over-worked, under-appreciated and just all around feeling bad." Massage, he says, is as vital to personal health as regular exercise, and similarly requires practice and repetition in order to find a routine that works best for each individual.
Bradley is eager to help those who are serious about making and maintaining improvements to their well-being. To do so, he determines personal needs that drive each session, while also developing a wellness plan to keep clients feeling healthy and strong well after he has packed up his supplies.
With a mobile practice based in Baton Rouge, Bradley's clients can enjoy the effects of his massages in the solace of their own homes. "I can perform virtually any massage, virtually anywhere," he says. He comes equipped with a table and all other necessities, allowing maximum comfort and convenience, so that clients can focus on the session itself.
A graduate of the Baton Rouge College of Massage Therapy, Bradley is an athlete, a family man (ask him about his wife and kids) and a dedicated health care provider. If you were expecting just a massage, think again—Bradley also comes equipped with exercise tips, healthy recipes, lifestyle coaching, health and wellness newsletters and e-zines, and most importantly, "unconditional, nonjudgmental support."
---
Professional License
#7011
Certifications
Louisiana Board of Massage Therapy
National Certification Board for Therapeutic Massage and Bodywork
Specialized Training
The Baton Rouge College of Massage Therapy, 2007