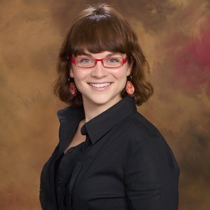 Heather S.
Holistic Nutritionist "MEd"
With a highly individualized approach and an in-depth counseling style, nutritionist and lifestyle coach Heather Shannon guides her clients through permanent lifestyle changes to achieve sustained weight loss, maintain health and provide coping mechanisms for dealing with everyday stress.
When it comes to choosing the best practitioner to help deal with the unhealthy temptations of modern life, there's one good motto to remember: It takes one to know one!
Heather finished a demanding finance program at the University of Notre Dame and worked in market research for a year before deciding her passions lay elsewhere. After coaching herself through a sustained weight loss of more than 30 pounds and improving her overall health, Heather wanted to pass on her hard-earned knowledge to others.
Now equipped with advanced degrees in counseling and integrative nutrition, Heather helps her clients achieve whole-life changes—and she does so in a realistic and practical manner. "My approach is not to dwell on calories, carbs, fats and proteins. It is not to create lists of restrictions of good and bad foods," she says. "Instead, I work with my clients to create a happy, healthy life in a way that is flexible, fun and rewarding."
---
Specialized Training
Institute for Integrative Nutrition, Holistic Health Coach