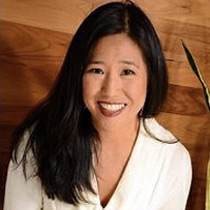 Serena M.
Acupuncturist "LAc"
Growing up in the heavily polluted heart of the Texas oil industry, Dr. Serena Ma suffered from strange skin reactions that Western MD's failed to diagnose. She began to research natural remedies and later became a licensed acupuncturist and naturopathic doctor on a mission to treat her patients with a more effective and holistic approach to healing.
"The doctors told me I was fine, but I knew I wasn't," Dr. Ma recalls. "From my own experiments and Chinese heritage, I knew there was a deeper level to health. The human body is extraordinary, and I've been studying it for most of my life."
Dr. Ma's extensive training in the health sciences resulted in an even broader and more holistic approach to healthcare than many of her colleagues. With each client, she aims to carefully examine lifestyle factors that may be contributing to their illnesses and to focus on the power of nutrition. Since she is trained in general medicine, Dr. Ma is able to treat a wide range of clientele, from lawyers to artists, and ages, from infants to the elderly.
Every one of Dr. Ma's clients is treated like a special case and taught how their individual body works and how best to care for it. "I want to inspire and empower my patients to take control of their health," Dr. Ma says. "There are 'alternative' health choices, and I hope to educate my patients about them."
---
Professional License
Lic. #3513
Certifications
New York Division of Professional Licensing Services
Specialized Training
The Chengdu University of Traditional Chinese Medicine
The Beijing University of Traditional Chinese Medicine, Rheumatology, Gynecology, Gastroenterology, Neurology and Dermatology