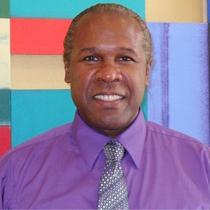 Jamee B.
Acupuncturist "LAc"
Jame'e Brazie'r is a licensed acupuncturist and owner of The Three Lotus Dragon Acupuncture Wellness Center in San Mateo, Calif. Extensively trained in Western and natural medical therapies, he offers clients a unique combination of holistic modalities designed to provide an "energetic, relaxed and more productive life full of vitality."
Originally from Louisiana, Jame'e has lived all over the country and worked with a range of patients in need of health care support. "Many of the clients I see are in severe pain, have long-term illnesses, allergies, hypertension, high cholesterol and post traumatic injuries," Jame'e describes. He adds, "Many clients come in for one problem and continue treatment to resolve other issues."
Regardless of why a patient seeks help in the first place, Jame'e focuses each session on results, progress and their overall continued health. "It is rewarding to see my patients healthier and happier," he says. "I care about people and helping them to re-gain their health."
Jame'e is a graduate of Samra University and has completed advanced training at the International Institute of Acupuncture in Beijing, China. He is a 2nd level reiki practitioner and offers gua sha, tui na, cupping, herbs, electro-stimulation, facial rejuvenation, moxa and infrared heat. "Each patient is given the highest quality of care," he says, utilizing the most updated equipment available.
---
Professional License
AC14050
Certifications
California Acupuncture Board
Specialized Training
International Institute of Acupuncture (China)
Pacific College of Oriental Medicine, 2007