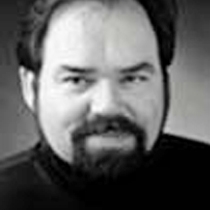 Peter M.
Massage Therapist "LAc, LMT"
---
Licensed acupuncturist and massage therapist Peter Martin wants to "treat and release," offering patients support for chronic conditions and providing regular therapy to alleviate ongoing stress and pain while getting them back to a functioning and healthy state.
Originally interested in dance and health, Peter, the owner of Balance Medicine in Portland, Ore., studied at Naropa University, where he earned a bachelor's degree in interdisciplinary studies. A massage therapist since 1977, he developed a keen interest in acupuncture and Traditional Chinese Medicine and continued to pursue these fields thereafter.
Peter graduated from the Oregon College of Oriental Medicine and established his private practice in 1993, becoming certified by the National Commission for the Certification of Acupuncturists. Over the years, he has helped countless individuals suffering from a wide range of problems, from emotional distress to back spasms.
Peter is always eager to further his education, and has frequently traveled to China to learn new techniques, taking at least 10 trips in as many years. In addition, he studied at the Heilongjiang University of Traditional Chinese Medicine in Harbin and the World Health Organization's International Acupuncture Training Center in Nanjing, among other facilities. He has also provided massage to pandas at the Panda Breeding Center in Chengdu, China to assist with increasing fertility rates for this beloved species.