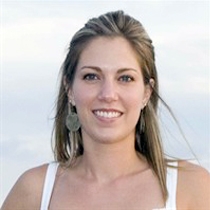 Elizabeth P.
Registered Dietitian "CD, LD, RD"
Learn how to live a healthier life without sacrificing time and taste. That's the philosophy behind RDbyyourside, clinical dietitian and certified diabetes educator Liz Patton's private practice based in St. Louis, Mo.
An avid cook with a passion for creating new recipes, Liz understands her clients' needs to enjoy food and life without deprivation. With this practical dietitian, "You will learn to lead a healthier lifestyle and your children will grow up with healthy habits. RDbyyourside's mission is to help you discover that good food (as in healthy food) tastes good and makes you feel good too."
While fast food can serve as a serious obstacle to achieving peak health, Liz doesn't forbid her clients from eating items like tacos and burgers. Through nutrition education, she simply encourages her clients to cook up their own meals using wholesome ingredients, allowing them to establish long-term healthy habits and positive behavior changes. "No quick fixes or fads here!" she notes.
What to Expect
Sessions begin with a comprehensive discussion of lifestyle and nutrition habits, from which Liz can then create a customized nutrition plan that is both non-intimidating and manageable. Ongoing sessions aim to address behavior modification and problem solving while working toward reaching individual goals for health and wellness.
---
Certifications
American Dietetic Association
Specialized Training
Certified Diabetes Educator, 2010
Licensed Dietitian, State of Missouri, 2007
Registered Dietitian, Commission on Dietetic Registration, 2007