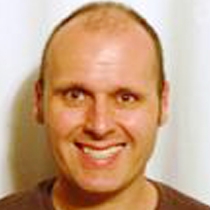 Shane M.
Personal Trainer "CPT"
Certified personal trainer Shane McLean is passionate about physical fitness, and his goal is to instill this same sense of enthusiasm in each of his clients. How? "By getting the results you deserve," he says.
A native of Melbourne, Australia, Shane is certified through the American Council of Exercise and has more than three years of experience in the fitness industry. For him, personal training isn't just a job. "Being a personal trainer is not work for me," he says. "It's fun and rewarding."
Shane commits 100 percent of his efforts into every session and creates customized programs designed to meet the individual needs of the client. "You will always leave me feeling like you have worked out, no matter the fitness level," he says.
What to Expect
Workouts begin with a dynamic warm-up. A substantial amount of the session will be spent on combining cardiovascular training with resistance work, followed by a cool down. Shane also incorporates foam rolling and core work.
---
Professional License
T146855
Certifications
American Council on Exercise (ACE)
Specialized Training
American Heart Association, CPR/AED Certified