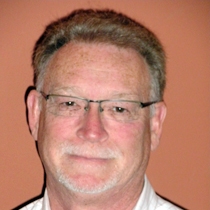 David C.
Chiropractor "DC"
Dr. David Coonrad has been in private practice for more than 30 remarkable years, yet it's his experience in treating professional athletes in the New York area, from the Yankees to the Giants, Cosmos and Metrostars, that earned him his reputation as "The Soccer Doctor."
Dr. Coonrad established his practice in 1975 after graduating from Columbia Institute of Chiropractic. "Compelled" by the mind-body connection, he began to direct his study toward an assortment of natural, holistic healing methodologies, from bio-magnetics and acupuncture to deep myofascial release techniques, kinesiology and chiropractic methods.
Dr. Coonrad's primary area of focus centers around Advanced Bio-Structural Correction, a technique that offers consistent, reliable, predictable methods of treatment for correcting postural and structural distortion patterns. These physical obstacles are often those that cause pain, inhibit mental focus and hamper one's spiritual connection to life.
Team chiropractor for the Arsenal/World Class U-18 Girls National semi-finalist soccer team and New York City and New Jersey's Metrostars, Dr. Coonrad has acquired a wide range of techniques and philosophies throughout his career, enabling him to provide consistent and effective results. When synthesized, these multifarious methods will be represented by a single, comprehensive model he coined "Full Spectrum Living," which will combine 30 years of study, research and experience.
---
Professional License
NJ 38mc00144100
Certifications
New Jersey State Board of Chiropractic Examiners