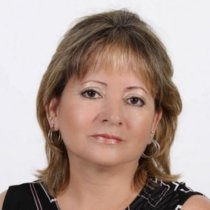 Connie F.
Massage Therapist "CMT"
---
Certified massage therapist Connie Fraser offers a customized massage that combines several modalities to provide a massage that is both therapeutic and relaxing.
Adding energy work from Shiatsu to therapeutic sports and deep tissue massage, Connie has developed her own style that is "as unique as it is effective." Connie combines "deeper techniques that really get the blood flowing with subtle, gentle techniques that allow the body to relax, and rejuvenate." By paying careful attention to her clients' needs, she is able to provide them with a tailored session.