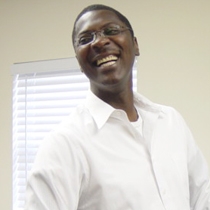 Arthur R.
Chiropractor "DC"
Specializing in spinal rehabilitation and supportive care, Dr. Arthur Reid wants clients to heal quickly and live well longer. He practices with his wife, Dr. Hope Reid, at Hope Chiropractic, his private practice in Brandon, Fla., he treats individuals suffering from injuries, pinched nerves and carpal tunnel syndrome, among other conditions, using advanced spinal adjustments and decompression therapy.
Born and raised in Jamaica, Dr. Reid never heard the word "chiropractic" until he came to the United States as a young adult. Soon after arriving, his father was injured in a bad motor vehicle accident, leaving him with severe spinal problems that did not respond to prescription medications. Dr. Reid accompanied his father to a local chiropractor with profound results—dad was able to return to work within two weeks.
Dr. Reid was so impressed by the transformation that he decided to embark on a career in the chiropractic field himself. A graduate of Life University, he now works alongside his wife, Dr. Hope Reid. Together they offer same-day appointments, with a "no hassle" office policy and affordable rates. Clients are of all ages, from infants to senior citizens.
Located in a kid-friendly and convenient environment, featuring on-site x-rays and a computerized nerve stress scanner, these chiropractic physicians each treat clients suffering from an assortment of conditions, from chronic back pain to endometriosis. Dr. Reid also offers nutritional and lifestyle advice to optimize health. In addition, he teaches exercises to be done at home in order to strengthen the spine.
---
Professional License
8352
Certifications
Florida Board of Chiropractic Medicine