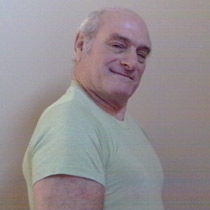 Jesse H.
Personal Trainer "CPT"
For the past 54 years, personal trainer Jesse Hack has been exercising with free weights, machines, stretch bands and stability balls. He now shares his vast experience with clients who are motivated to improve their overall fitness level.
Throughout his life, from membership in his school's weight lifting club to the present day, physical fitness has been extremely important to Jesse. He strives to instill his clients with a similar enthusiasm, to the point where they will no longer require his services.
Jesse specializes in working with clients over the age of 40, believing that there is never an age cap on fitness. "I can effectively train any age group, but I have greater insight into the needs of those in their second century of life," Jesse says. "I can design effective exercise programs that take into account the various infirmities and illnesses that plague the mature adult."
Jesse is comfortable training both individuals and groups, and he focuses on creating reasonable but challenging short and long-term goals for each client. "The achievement of short-term goals encourages clients to reach for the long-term goals," he explains.
Whatever their goals, Jesse ensures that each client understands their routine and knows why they are performing the exercise as well as how to visualize the positive results. These results, Jesse says, "assures the clients they are not wasting their time, energy or money chasing an elusive goal".
---
Professional License
ISSA 358816
Certifications
International Sports Sciences Association (ISSA)
Specialized Training
International Sports Sciences Association, Certified Personal Trainer, 2011