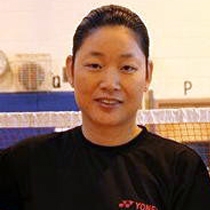 Canney Y.
Massage Therapist "LMT"
Licensed massage therapist Canney Yang offers her own therapeutic treatment using a variety of techniques, including medical, myofascial, sports, Swedish and trigger point therapies. Sessions are available through the Healing Touch Physical Therapy Clinic as well as in client's homes in New Hyde Park, N.Y.
Canney puts the health of her clients first. "When you are healthy, then you feel happy and have a greater sense of well-being," she says, stressing that health is more important than material objects.
Previously a resident of California, Canney returned to The Big Apple to continue her studies. She kept her love of badminton, continuing to play three times a week. (She especially likes the game when it is at its fastest: 206m/hour.) Role modeling the benefits of a healthy lifestyle, Canney advises clients to exercise daily, with proper warm-up before activities and stretches after.
In addition to regular bodywork, Canney emphasizes the importance of self-care and maintaining a positive attitude. She is happy to demonstrate how to self-massage trigger points in order to cultivate these habits. That way, if a client is suffering from uncomfortably stiff muscles in between sessions, they can experience relief.
"I am very happy to see clients are relaxed after each treatment," she says.
---
Professional License
NYS license 026077
Certifications
New York State Board of Massage Therapy
Specialized Training
New York College of Health Professions, Massage Therapy Program (2009) Certificate of completion for
Deep Tissue Massage Certificate 2011 at NY College of Health Professions
Hospice Care Network-Complementary therapy Volunteer Training Course, 2012
Mount Sinai School of Medicine-Hospital-Based Massage Therapy for Seriously Ill Patients, 2012
Current & Previous Employers
Joy Acupunture Clinic (Roslyn Heights, NY)