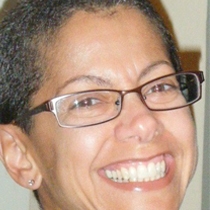 Lisandra M.
Personal Trainer "CPT"
Lose unwanted pounds, increase muscle tone and improve your overall health and fitness with Lisandra McGrath, an ACE certified personal trainer based in Westchester County, N.Y.
Lisandra believes every day is a new opportunity to improve your life, and dedicates her professional endeavors to showing clients how to do it. She sees her role as not only a personal trainer and fitness coach, but as an educator, a lifestyle coach and a motivational speaker.
Fitness has always been Lisandra's passion, and she is committed to guiding her clients as they discover a healthier lifestyle. Using a combination of diverse training methods and nutritional coaching, she offers clients a well-rounded experience that can truly change the way they approach fitness and wellness.
The most important lesson Lisandra wants her clients to take away from their session is proper form, which is foundational to weight loss and muscle tone. She works with clients both one-on-one and in small groups to make sure they not only learn the proper techniques while maintaining a comfortable pace, but that they gain the confidence needed to leave a session and recreate them on their own time.
Ultimately, Lisandra is a walking testament to her successful training techniques. In addition to training clients, Lisandra is a bodybuilder with more than 30 years of experience and a figure bodybuilding competitor for more than six years.
---
Certifications
American Council on Exercise (ACE)
Specialized Training
American Council on Exercise, Certified Personal Trainer
American Council on Exercise, Certified Lifestyle and Weight Management Coach
CPR/AED Certified