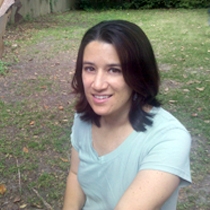 Nilsa C.
Acupuncturist "LAc"
A licensed acupuncturist offering at-home treatments, Nilsa Compton addresses individual needs for health and wellness in order to bring the whole person back into a state of balance.
Growing up in both Columbia, Md. and Trinidad and Tobago, Nilsa was first introduced to Traditional Chinese Medicine by a friend whose mother was a practicing acupuncturist. "I would hear stories of her successful treatments for digestive issues and anxiety," Nilsa recalls. "I was inspired by her stories, tried acupuncture out for myself, and decided that I wanted to make it my profession."
Today, Nilsa is genuine about the work she performs. "I enjoy working one on one with people in a health capacity," she says. "I like the learning and enlightenment that takes place, and seeing improvements in others' lives."
While acupuncture can benefit individuals who are looking to treat an existing ailment, Nilsa also values Chinese medicine for its ability to prevent illness before it begins. "Keeping the body, mind and spirit within balance is an essential aspect of maintaining health and wellness," she says.
What to Expect
Nilsa employs a combination of cupping, moxa and electro-stimulation to complement acupuncture treatments. She prescribes herbal formulas as part of ongoing therapy, and suggests simple lifestyle and dietary tweaks to supplement the healing process.
Nilsa asks first-time patients to allow for an extra 15 to 20 minutes before the session in order to complete a health history intake form. After reviewing it together, Nilsa can then decide to treat the patient using acupuncture, cupping, auriculotherapy, moxa or electro-stimulation as needed. Once the session begins, Nilsa lets the client rest with the needles in place for between 40 and 60 minutes.
---
Professional License
28176
Certifications
National Certification Commission for Acupuncture and Oriental Medicine
South Carolina Department of Labor, Licensing and Regulation