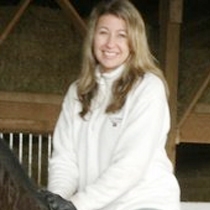 Lara M.
Chiropractor
At Chiropractic Wellness Center of Brighton, Dr. Lara McMahon's private practice, patients learn that chiropractic care is a vital part of their whole body health.
Dr. Lara decided to pursue a degree in chiropractic care after this field of alternative health care helped to turn her life around. In her 20's, she was told she'd have asthma all her life; chiropractic proved this theory wrong.
Dr. Lara is the only female in Livingston and Oakland counties with specialized services for pediatrics. "Our children's health today determines our society's health in the future," she says. "I believe, and know, that with preventative care as children, they won't grow up to have all the issues many adults have now."
---
Professional License
2301008198
Certifications
Michigan Board of Chiropractic