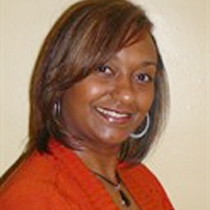 Oona C.
Esthetician
Oona has been interested in skincare and aesthetics for years. To her, it's not just about looking good—it's about feeling good, too.
As a member of the team at Mantra Massage and BodywoRx, Oona offers makeup services, skincare and facial treatments, Swedish relaxation massage and organic waxing. She uses only all-natural, organic products on her clients' skin and works hard to create a customized skincare regimen to meet their needs.
Every meeting with Oona is determined and shaped by the customer, and she is committed to helping them feel happy and comfortable throughout the session. "Each service is personalized for each client," she says, and as soon as the appointment is booked, she adds that, "You will have your very own personal aesthetician."
A makeup artist for more than 15 years, Oona has worked with clients looking for all different kinds of results. Whatever their goal, she is devoted to helping them reach it.
---
Specialized Training
Eastern Hills Academy of Hair Design, 2011